Senior Member
Posts: 608
Joined: Thu Feb 14, 2008 7:15 pm
Location: Sydney, Australia
Contact:
Hey everyone. Been a while since I've posted on here, still a regular lurker. Fishers ghost starts this Friday in Campbelltown and am wondering if anyone knows what's gonna be there?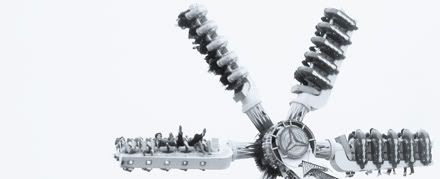 ---
I know they have No Limit and Waveswinger. A friend won VIP tickets for tonight to ride for free and has posted a couple of ppics on facebook.
---
Also add Mega drop, Slingshot and Ranger.
Thats all i could see as i quickly drove past yesterday.
Carny's built this country, the carnival part of it anyway..."Homer Simpson"
---
Great line-up as usual!

Also good to see Ranger is back in action after some issues recently.
---
Senior Member
Posts: 3107
Joined: Wed Jun 27, 2007 9:20 am
Location: Sydney, Australia
Contact:
Got down there today photos will be up soon. Line-up is:

No Limit
Slingshot
Dark Ride
Super Trooper
Zipper
Trabant
Wave Swinger
Ranger
x2 Slides (new 8 lane & normal 3 lane)
Gravitron
Love Express
Mega Drop
Wacky Worm Coaster
x2 Dodgem Tracks
Kids Rides
Inflatables
Sideshows and Canteens
---
Member
Posts: 220
Joined: Sat May 05, 2012 9:09 pm
Location: Rye, Victoria
Nice ride line-up. Is Trabant Chance Rides Wipeout?
I am a ride operators dream or nightmare...you decide.
---
Senior Member
Posts: 3107
Joined: Wed Jun 27, 2007 9:20 am
Location: Sydney, Australia
Contact:
Trabant is a Chance Trabant. Wipeout is a later model with back to back seats and a backdrop.
Went for a drive yesterday to check out the carnival at Campbelltown. Had only just opened and already had a decent crowd of people in the area, think they would've had a busy night last night. O'Neill's are still running the carnival but heard this is the last year the tender runs out so next year could possibly see another operator take over. Not a bad layout, bit squashed though but generally not a bad line-up. Interesting to see O'Neill's new slide which made it's debut at Sydney Show, also the ex-Castle Zipper which I think may now belong to O'Neill's? Also the ex-Watkin's Super Trooper now also there's which is just over killed with red and yellow paint over the ride.
The Ranger is also back out and about after having alot of problems at Sydney last year, was looking quite tired and pretty dirty, could tell it'd just been sitting at their farm for ages doing nothing. Such a shame for what once used to be a very popular ride and did alot of events.
Good seeing Bell's No Limit and Osborne's Mega Drop and Dark Ride back up here for the event. No Limit as usual giving people a bang for their buck. Anyway decided to pull my finger outta my ass for once and get some photos which I haven't done for a while
Carnival:
Ranger:
Wave Swinger:
Trabant:
Gravitron:
Super Trooper:
Zipper:
New Slide: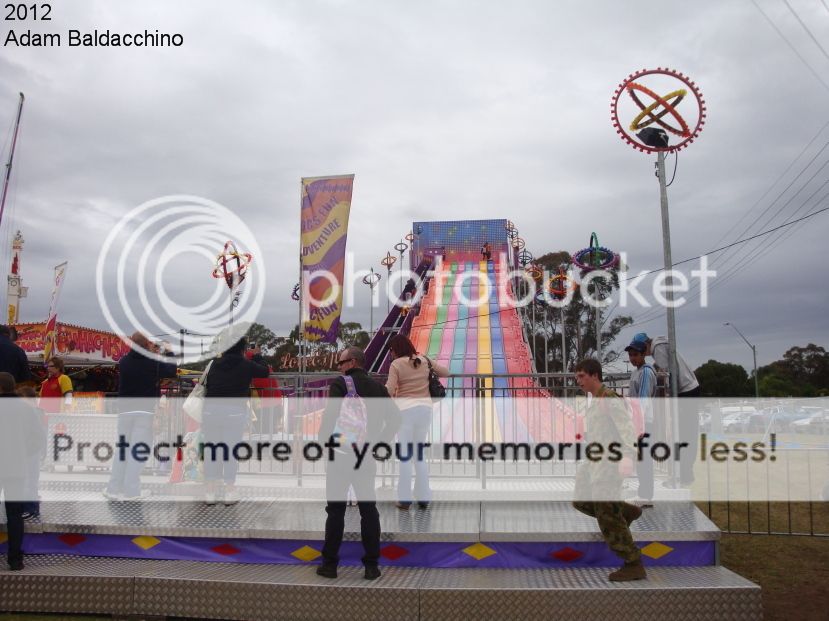 Love Express:
No Limit:
Mega Drop:
Slingshot:
Dark Ride:
The carnival is running next weekend aswell for anyone that wants to check it out. Enjoy
Cheers
Top Gunner14
---
Looks like a great carnival much much better than when I was there a couple of years ago.
---
Much thanks as usual TG.

I think Ranger still needs some serious work done on it as does Love Express.
---
Senior Member
Posts: 2764
Joined: Fri Jan 10, 2003 8:36 pm
Location: Melbourne, Australia
Glad to see the Ranger is at least running... I thought it was going down the same path as Rainbow, but with news that OCS is working to have it ready for Sydney 13' gives me hope... wont believe it till I see it!
---
Senior Member
Posts: 3107
Joined: Wed Jun 27, 2007 9:20 am
Location: Sydney, Australia
Contact:
All of O'Neill's gear does Ben unless they're recently new. From what I was told Love Express used to look fantastic and be in great condition. No one has any photos of it do they?
---
I don't think Ranger will be back at RES next year. I think that spot will be taken by Hangover for the foreseeable future but I could be wrong.

As for Love Express, I remember seeing it at the Fairfield Markets back in 2003 and it was in much better shape then. I imagine the expensive purchase of the Fear Roller Coaster has seriously lessened the available finances for ride maintenance. At least the new slide is making some money for O'Neill's.
---